Capital One 360 Banking provides a wide range of services and hence it is a full-service bank. It offers competitive rates as well as no-fee accounts which suits most of the banking rule. It consists of various branches at different locations and it is been primarily considered to be an online bank.
When Capital One got entry into the banking world?
In 2012, when Capital one has purchased ING Direct. This is the time when it got entry into the banking world. Then the team worked and put their efforts into establishing Capital One 360 Banking. Such services are popular for credit cards which must be seen through the commercials. Capital One provides various features like auto loans and solutions related to business and commercial purposes.
Know more about Capital One 360 Banking
Capital One 360 is one of the most challenging online banks available in the market. It offers high-interest rates to its users. Another advantage that individuals can avail is the convenience of an ATM network. It is feasible to deposit payment in person in bank branches without any trouble. It also offers a portfolio from where individuals can easily do the checking. While one should know that the account offerings are really competing in comparison to other banks. In case you are searching for CDs, auto loans, and credit cards then capital one is the appropriate place which does not charge for any foreign transaction fees.
Important points regarding capital one checking
· The users who are willing to know about checking requirements. They must understand that capital one provides 360 checking accounts.
· Such accounts initiated with 360 checking MasterCard debit card.
· Another advantage is that your first check book will be free and you do not need to pay a single penny for the same.
· Capital one 360 accounts are associated with some amount of fees. For example, if accounts have no minimum opening deposit or it might face ongoing balance needs.
Also Read: 10 Biggest Banks in The World
What are the advantages of Capital One 360?
1. Saving and interest rates are competitive.
2. Ease of APY earnings on checking account.
3. No monthly charge.
4. No need for overdraft fees.
5. No need for a minimum balance for opening checking, savings, and CDs.
6. ATM network is superb and enlarged.
What are the disadvantages of Capital One 360?
1. Local branches are less in number.
2. Average CD rates.
Thus, we can say capital one is an online bank which is the best combination of online bank perks. There is no requirement for checking or saving fees. It consists of high CD rates and a competitive savings rate. The customer support service is appropriate who help and guide the users at any point of time. It does not charge a single penny for any overdraft fees.
Who can take advantage of capital one 360 banking?
Customers who are willing for free checking, as well as saving accounts at strong rates, can choose capital one 360 banking. In such scenarios, it is recommended to choose the bank whose availability is an online medium.
Capital One 360 Application Ratings and Reviews
It offers the best mobile experience for all mobile phone users like Android and iOS. In case, the customers need to communicate with the customer support executive. Then, the team is available from 8 AM to 11 PM EST every day. Another way to take help is through mobile applications or text messages. You will be getting a virtual assistant immediately. They do have Twitter customer support as well. Apart from this, you can take help at Capital one cafes also which are hybrid offices. These are the areas where customers can explore banking options. It is an easy way to communicate with a representative.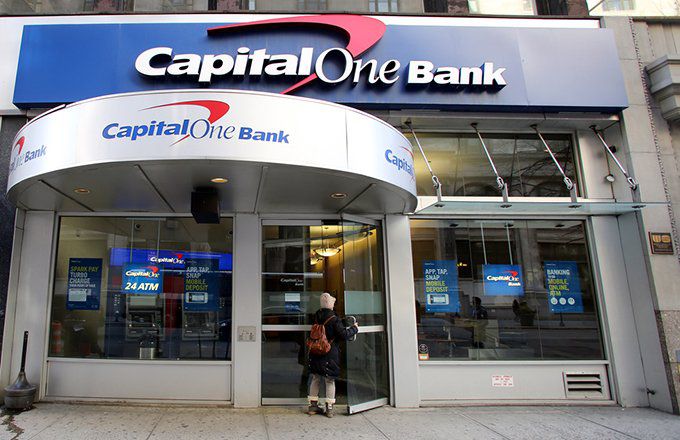 No longer charge asked for overdrafts by capital one 360
In the year 2022, it is been notified that there will be no charge fees for overdrafts. By the term overdrafts, we mean non-sufficient funds. There are many banks that are removing or even decreasing the overdraft charge. While on the other hand, there are banks who are still asking fees like $37 per overdraft. In fact, some of the banks are charging fees up to 6 times a day.
How to deal with overdrafts in Capital One 360?
Customers can follow the below-given points to deal with overdrafts.
· Check whether the bank is declining the transactions which overdraw your account automatically.
· In case, you need to cover overdrawing transactions then try to set up free transfers. This can be done from linked savings or money market bank accounts. There are charges for such services some banks charge 10 dollars or more for the service.
· It is important to deposit some amount in your checking account on a regular basis so that the customer will be eligible for the overdraft feature.
As we have discussed above, there are many advanced benefits that a customer can avail like no monthly maintenance fees charged, and no need for a minimum balance. Thus, capital one 360 is an appropriate choice for customers who are willing to have a savings account.