Firstly, what is Lowes credit card? Is it a real credit card or not? The answer is, it is a store credit card which is issued by Synchrony Bank. Customers are allowed to use this card at Lowe's stores or via online mediums. Many individuals do ask queries about whether this card is appropriate for them or not. Do they get a good discount? All such queries, benefits, demerits, and important points that you need to know before applying for such a credit card are discussed below.
Lowes credit card – How it works and What discount it offers?
Individuals will get a branded credit card from Lowe's which is workable at its stores and online platform. The working process of Lowe's card is completely like other stores' processes. One should keep in mind that the discounts and capital that you will earn are only applicable at popular home improvement stores. The users who own Lowe's cards can save up to 100 dollars on their first purchase from the store once they become a successful card member. The standard annual percentage rate is high on Lowe's store card. Thus, before applying for the Lowes credit card you should think carefully about whether it is appropriate for you or not. 
Also Read: 10 Biggest Banks in The World
The process to apply for Lowes Credit Card
There are two processes for applying for a Lowes Credit card. One is offline from the Lowes store and the other is online from the lowes.com website.
How to apply via online medium?
Visit lowes.com and then click on Apply Now button. It will ask some details like name, address, social security number, etc. You need to provide the correct details to successfully apply for the Lowes card.
How to apply via offline medium?
Another process is to apply from the Lowes store via an offline platform. In this process, the customer support team can help you out for applying Lowes card. You will be amazed to know, that Lowes runs some special sign-up offers which are applicable to individuals who have applied in store. Thus, it is better to ask the support team in case you are thinking to apply it via an online medium.
Also Read: HOW TO PICK THE BEST HEALTH INSURANCE FOR YOU & YOUR FAMILY
How to manage Lowes credit card?
In simple terms, it is easy to manage the Lowes card with an online account. Visit lowes.syf.com and access your account. In case, you are a new member then try to register your account. Enter your details like account number and ZIP code. After that, follow the process to enter the user id as well as the password which can be used further for log-in feature. This will help you to check your credit card bill and make payments via online mediums.
Another way to manage your Lowes card account is by downloading the MySynchrony application on your smartphone.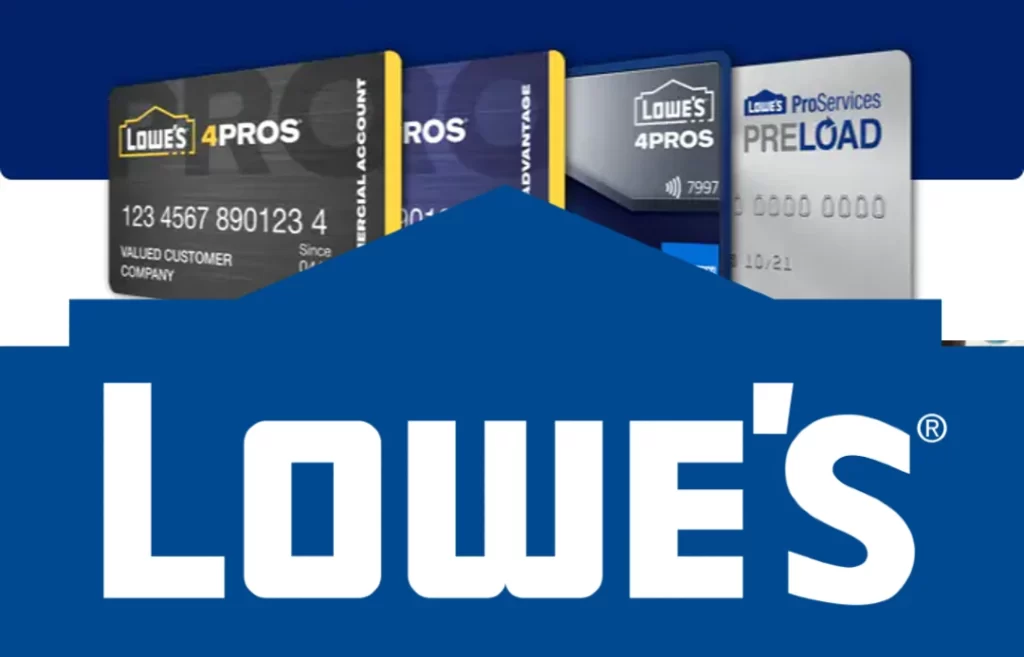 Lowes credit card – Advantages and Disadvantages
Advantages
· Avail of Instant discount
Yes, at the time you purchase anything from Lowe's store and utilize your Lowes credit card. You will be getting a 5% discount immediately. It is not mandatory to shop for any minimum order size. Another point, you should understand that these discounts are not combined with other coupons as per Lowe's rules and regulations.
· Option to choose Instant 5% discount or 0% financing
Customers have the complete right to choose a 5% instant discount or 0% financing for 6 months which is valid on the purchase of more than 299 dollars.
· Apart from the above two offers – choose fixed monthly payments
In case, you are not sure to avail any of the above two benefits. The company provides another advantage of fixed monthly payments. Like you can choose 36, 60, and 84 fixed monthly payments at 3,99%, 5,99%, and 7.99% APR respectively.
· Great promotional discounts
Presently, there is a fixed promotional offer of 1.99% APR which is applicable on riding lawnmowers and different appliances for 3 years.
· No annual charge
No annual fee is charged.
Disadvantages
· Annual percentage rate is slightly high
One should ensure himself that he must pay the balance on monthly basis else it will get increased by 26.99% APR.
· Interest can be delayed
Yes, make sure you should pay off the purchase amount completely in 6 months else it will cost you a hefty price. In case, you have a remaining balance after 6 months then as per company norms you need to pay the interest on the complete purchase available at the original purchase date.
It is important to avail the complete knowledge before applying for a Lowes credit card. In the above-mentioned points, we have discussed the benefits as well as the demerits of the Lowes card. Do have a proper look and after complete findings decide yourself whether it is fruitful for you or not. As per the findings, it is observed that many DIYers are happy with the working of Lowes cards and they find it worthwhile.