With the boom in the NFT world, a lot of people have decided to invest their money in the NFT marketplace. As an investor, you might be wondering how to decide on the value of an NFT especially if you are browsing through a collection.
To resolve this dilemma, the NFT industry has coined concepts such as rarity scores, rankings, and rarity tools. In this article, we will be guiding you about the rarity of an NFT.
What is Rarity in NFTs?
It is quite difficult to estimate the value of an NFT due to its uniqueness.
If an NFT is created by someone famous, it is somewhat easy to determine its value.
However, in other cases, it becomes a difficult situation.
This is where the term NFT rarity is introduced.
Rarity is determined based on the rarity of an NFT's components.
Rarity Tools are used for determining the rarity of NFTs.
What are Rarity Tools?
Rarity Tools are software programs developed to calculate the value of an NFT based on its rarity. These tools rank NFTs and help users understand where to invest their hard-earned money.
Also Read: Crypto NFT Giveaway: Your Gateway to Free NFTs
Unruggable NFTs: A Scam Proof Way to Invest in NFTs
Why Do We Need Rarity Tools?
If you are someone who is planning to invest in NFTs you must know how to determine their value.
Having a basic understanding of how to spot a rarity in advance helps users in collecting highly valuable NFTs.
And all the above can be simply done by using Rarity Tools.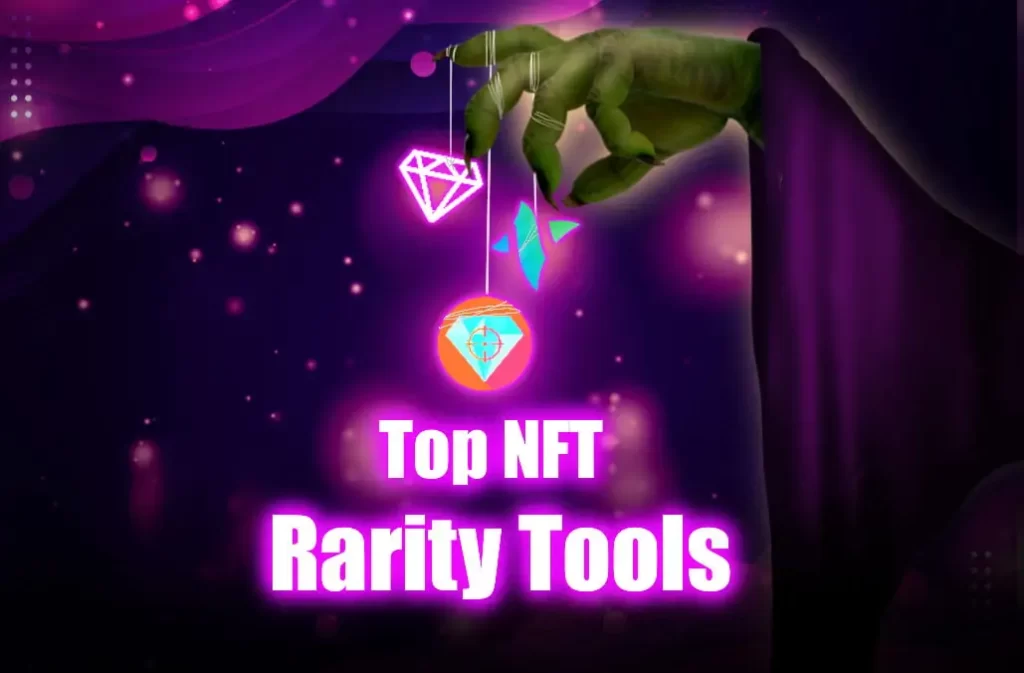 Also Read: What is OpenSea NFT?
What are Common Calculation Methods Used to Calculate NFT Rarity?
Since no particular industry standard has been agreed upon by NFT marketplaces, they use different calculation methods.
Below are the most frequently used calculation methods used:
Trait Rarity Ranking
This method uses the rarest trait to rank NFTs.
The highest rank is given based on the rarity of the leading trait.
At first look, it seems like a logical solution however since the emphasis is on only one rare trait the calculation involves flaws.
Average Trait Rarity
Average of all individual traits.
If an NFT has two rare traits of 20 and 10 percent, the calculation will be as below:
Total average rarity =15% [(20%+10%)/2]
Statistical Rarity
Emphasizes on the total rarity of traits.
Calculation of two traits of 20% and 10% rarity is carried out as below:
2% (20%*10%)
NFT Rarity Score
This method is used to overcome the limitations of the above-mentioned techniques.
The calculation is done as below:
Rarity score of a trait value = 1/number of items with that trait value/total number of items in a collection
After that, the sum of all individual scores is used to calculate the overall rarity score.
The higher the total score, the more NFT will be rarer and hence more valuable.
Also Read: GameStop NFT Marketplace: A Gaming Giant ventures into the NFT Arena
What are the best Rarity Tools Available in the Market?
Several Rarity Tools are available in the market which helps a user in deciding on the value of an NFT.
Rarity.tools
One of the most trustworthy rarity checkers in the NFT market.
It is free to use.
The working of this tool is exactly similar to that of a search engine.
Focuses mainly on NFTs which are built using Ethereum and Solana blockchains.
Several filters are available such as sales volume, top collections, and average price.
Upcoming projects are also shown on the website so that you can easily identify future investments.
Trait Sniper
This is a new entry in the Rarity Tools market.
It allows users to compare NFT attributes.
Also showcases potential high-value NFTs.
Available in both free and paid versions.
This tool also provides real-time notifications for trending NFT projects and shows their overall score.
OpenSea Rankings
OpenSea platform uses this tool to display rankings of NFTs.
The ranking is decided upon by analyzing the floor price and volume of an NFT.
The top-ranking projects are showcased according to several traits such as floor price, sales volume, % rise in price, total sales, etc.
The platform provides this tool free of charge.
Rarity Sniper
One of the biggest NFT communities.
Provides up-to-date NFT rankings of new projects based on their rarity.
In their free version, only recent collections are available.
Icy.tools
Ethereum-based rarity scoring platform.
It not only shows the rarity of an NFT but also shows detailed information about sales history, volumes, floor prices, etc.
It links to various marketplaces such as OpenSea, LooksRare, Infinity, etc.
MomentRanks
The reason this particular Rarity Tool is popular among users is its slick interface.
Has its own rarity score which is different from the market.
Although, the data provided is not always accurate as it sources data from everywhere.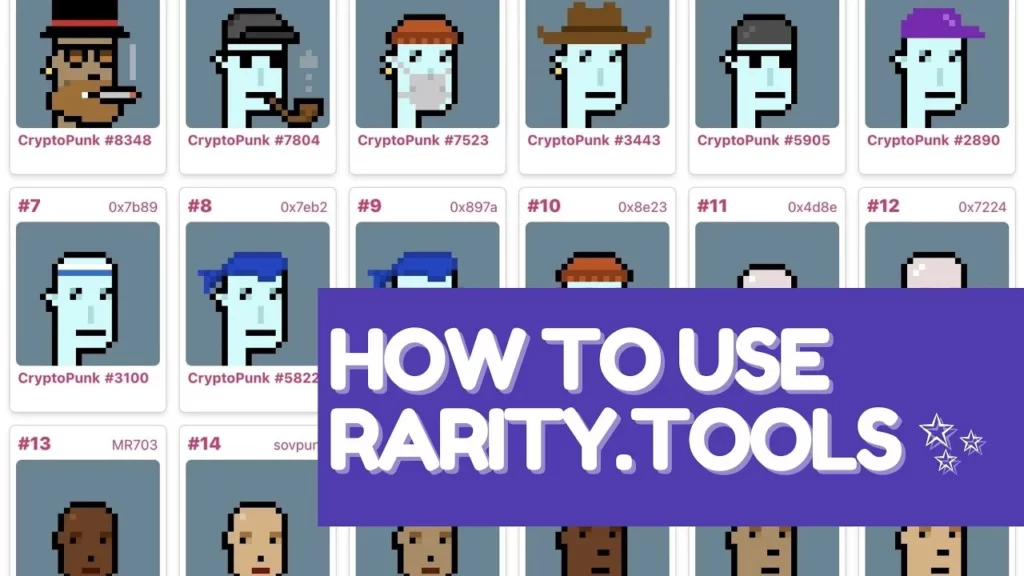 Are there any other Rarity Tools apart from the listed ones in this article?
Apart from the above-mentioned list, the following tools are also available:
NFTSniff
RarityMon
HowRare.is
DappRadar
RankNFT
CNFT Tools, etc.
However, users can keep in mind that the world of NFT scoring and ranking is ever-changing, hence you need to keep updating your knowledge on Rarity Tools.