UFC stands for Ultimate Fighting Championship. It is a mixed martial arts promotion company which is based in Las Vegas, Nevada. UFC was founded in November 1993. Zuffa, which is a subsidiary of Endeavor Group Holdings owns and operates UFC.
In the past few months, UFC has entered the world of NFTs and the digital world by launching UFC Strike.
What is UFC Strike?
Now, connecting with your favorite fighters is even easier. UFC Strike is the newest entry in digital marketplaces from Dapper Labs. Dapper Labs is the main player in sports NFT and the maker of NBA Top Shot and NFL All Day.
UFC Strike features collectible moments of various UFC stars including, Francis Ngannou, Robbie Lawler, Kamaru Usman, and many more.
It is built using the Flow Blockchain.
Flow blockchain is a one-layer decentralized blockchain.
Let's understand some basic terminology of UFC Strike before moving on to the trading arena.
Also Read: CRYPTO NFT GIVEAWAY: YOUR GATEWAY TO FREE NFTS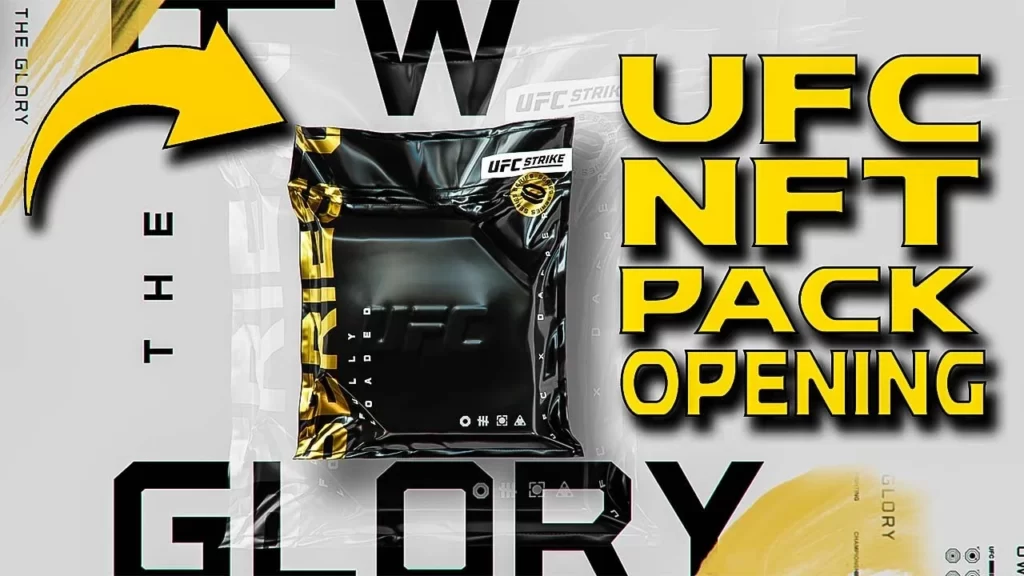 What is a Pack in UFC Strike?
In layman's terms, a pack is simply a package containing Moments. You can also view a pack as a virtual unit similar to a pack of trading cards.
This definition of pack increases our curiosity about another term that we are frequently using in this article. Yes, you are correct. The term is Moments.
Also Read: Deciding to Invest in NFTs? Rarity Tools are Your Savior
Unruggable NFTs: A Scam Proof Way to Invest in NFTs
What is a Moment in UFC Strike NFT?
A moment in UFC Strike NFT is pretty similar to its meaning in real life.
A moment in UFC Strike refers to an NFT that captured a particular shot of the fight.
The shot may be of a strike or submission or some other highlight-worthy action.
Moments are unique and limited edition NFTs.
They allow fans to relive particular highlights.
How was UFC Strike First Launched?
UFC Strike's first collectibles were launched on Sunday, 23rd January 2022. This launch allowed the fans to own the most epic moments of UFC championships.
A drop of 100,000 packs was first launched in the marketplace.
These were called fully loaded packs.
The packs included three NFT moments that captured amazing finishes and great tactics and strategy from the fighters.
The moments also included crowd response from actual events along with multiple camera angles and commentary.
Following this launch, a second drop was planned on Monday, 31st January 2022.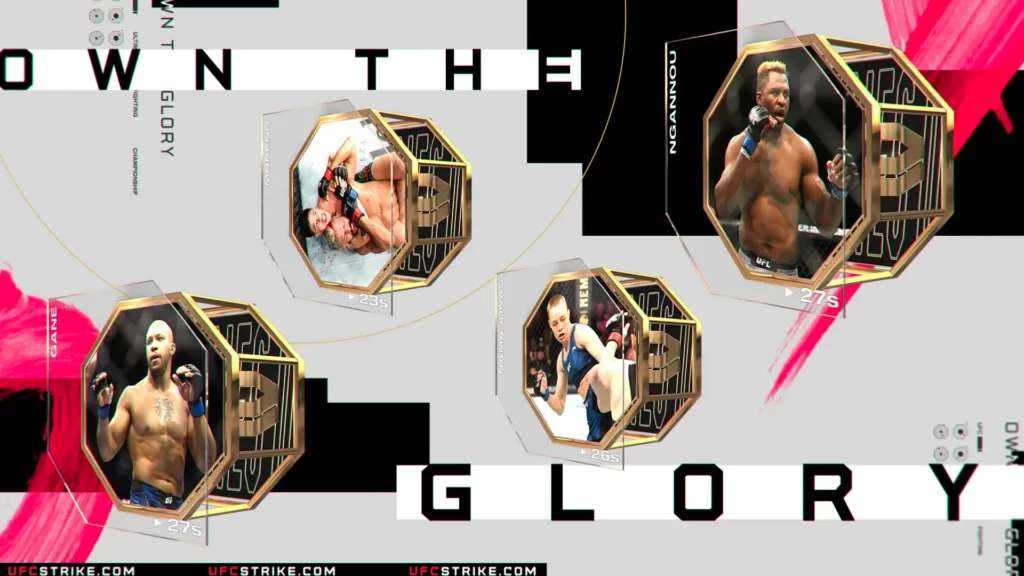 What is a Pack Drop in UFC Strike?
A pack drop is simply a way by which the company launches its NFTs.
This also enables the user to join a queue of other users who are in line for purchasing a pack of Moment NFTs.
Also Read: What is OpenSea NFT?
What was the Cost of the First UFC Strike Pack Drops?
The first drop containing 100,000 packs was priced at $ 50 each.
Fans joined the waitlist for a chance to get their hands on UFC Strike Moments.
How to Purchase UFC Strike NFT?
UFC has partnered with the Crypto.com NFT marketplace. Below are the steps you need to follow if you are in the market for some UFC Strike action:
Go to Crypto.com NFT marketplace.
If you are a new user, sign up using a username and fill in your details.
Confirm your email, and sign in and you will be prompted to enter a one-time verification code.
If you want to experience the full potential of the marketplace, make sure you connect the marketplace to Crypto.com app.
Now, you can search for UFC in the search bar and view the available UFC Strike NFTs.
Similar to other NFT marketplaces, there are two ways to buy UFC Strike NFT:
You can either buy one using an auction.
Or you can directly buy the UFC Strike NFT at the mentioned price.
And just like that, you are the proud owner of UFC Strike NFT.
What to do with UFC Strike NFTs?
Now, you must be wondering what to do with your UFC Strike NFT once you own one.
Well, you can flaunt them to your friends and competitors or start a collection of an entire set.
A third option is also available which we will be discussing in the next paragraph.
Also Read: GameStop NFT Marketplace
Can you Sell UFC Strike NFT?
Yes, you can sell UFC Strike NFT.
By selling moments in your collection, you can get a balance that will be credited to your Dapper wallet.
You can use the Dapper wallet for purchasing other moments or packs.
Will UFC Strike benefit UFC Fighters?
The most striking feature of the UFC partnership with Crypto.com is that it will also benefit UFC athletes.
The athletes will avail 50% of UFC Strike NFTs sales revenue.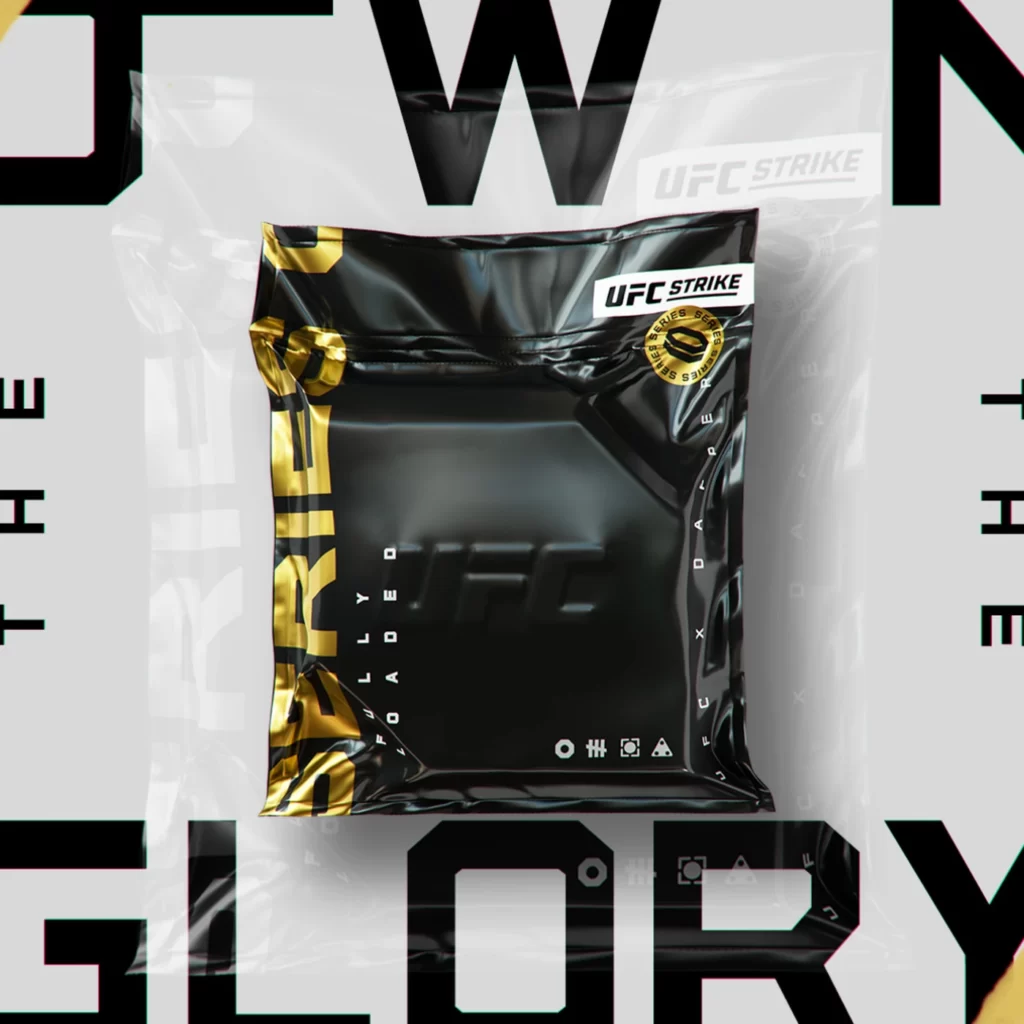 What's in the Future for UFC Strike?
As the market for NFTs continues to evolve, the company has planned on dropping more packs soon.
A peer-to-peer UFC Strike marketplace is also on the cards.
In 2023, Champion Club was announced which gave collectors privileges such as Private lounges at UFC events, VIP tickets to events, etc.
A new UFC Strike NFT game is also to be launched wherein fans can compete using their collections and get some real action like their champions.
Also Read: 5 Types of Content that will draw People to the Metaverse