Gladiator sandals are a popular style of footwear. It has a rich and prominent history with cultural significance. Gladiator sandals were originally worn by ancient Roman soldiers. In today's world, it is a fashion staple in many people's wardrobes. In this article, we will discuss how to wear it and the complete history behind such footwear.
How to Wear Gladiator Sandals?
1. Gladiator sandals are easy to wear and people can try pairing it with a range of different outfits. For example, you can wear shorts and sundresses to skirts and maxi dresses. All such dresses will be compatible and give a classy appearance.
2. Gladiator sandals look especially great with bohemian-style clothing. This will give a charming look.
3. When you are willing to choose a pair of gladiator sandals, always try to ensure the height of the heels. This is the major concern if we talk about comfort.
4. Another important point that you should keep in your mind is whether the straps are snug against your skin. Also, check the straps should not be too tight to ensure a comfortable fit.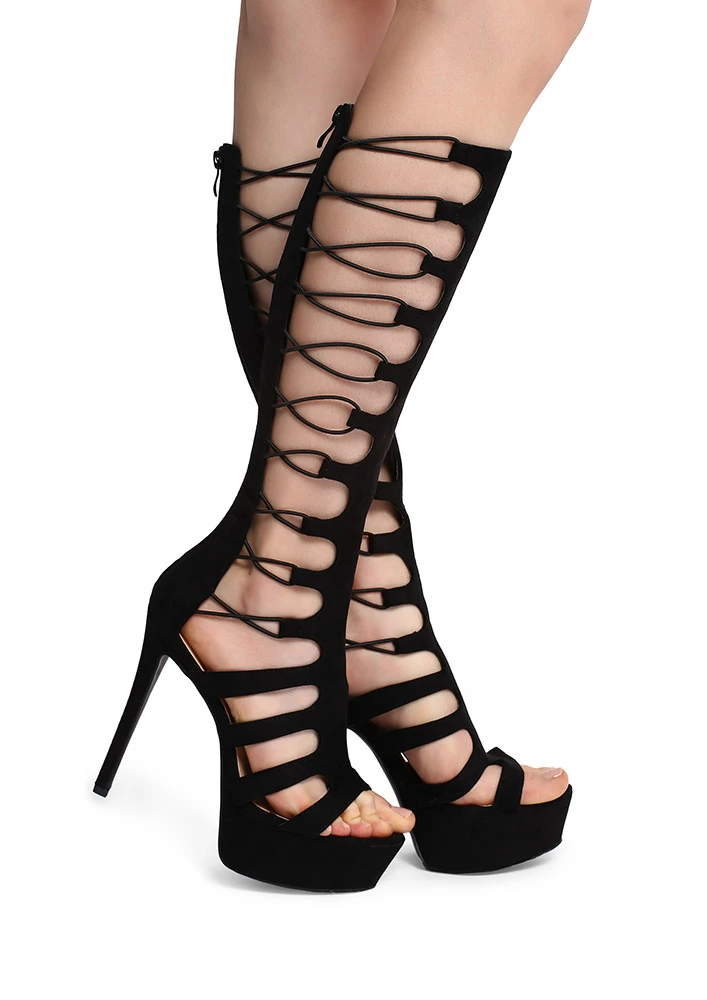 What Was the History Behind – Gladiator Sandals?
In terms of the history behind gladiator sandals. It was initially started and has roots in ancient Rome. As per the reports, such footwear was worn by soldiers. 
As we know soldiers need to fight in battles and hence, they require protection and support on their feet. In such context, gladiator sandals were designed in ancient times to provide complete protection to the soldier's feet so that they can lead fighting in battles.
The reason behind designing such footwear with lots of straps and a flat sole is to provide maximum mobility.
As time passed, the design of gladiator sandals has evolved. In the modern world, you can see a variety of styles and materials available in the market. 
Still, gladiator sandals have maintained their cultural significance. These are called to be popular styles of footwear in the market.
Gladiator Sandals in Modern Times
In modern times, gladiator sandals have become a basic fashion necessity.
Individuals of any age and of any gender are free to wear this footwear. 
Footwear is known for its versatility, comfort, and stylish look. This makes gladiator sandals a great choice to wear on a variety of occasions.
Gladiator sandals are a timeless and fashionable style of footwear.
Gladiator sandals are a popular style of footwear for a long time.
This footwear was originally worn by ancient Roman soldiers. 
One of the biggest advantages of gladiator sandals is their versatility. 
The footwears have a rich history and cultural significance.
You can dress the footwear as per your requirement like up or down which makes it suitable to wear on any variety of occasions. For example, occasions like casual outings to more formal events. 
You can choose any styles available from several styles, like flat to high-heeled. Other feature related to the materials includes leather, suede, and canvas. Such characteristics will help and allow you to find a pair that suits your own taste and needs.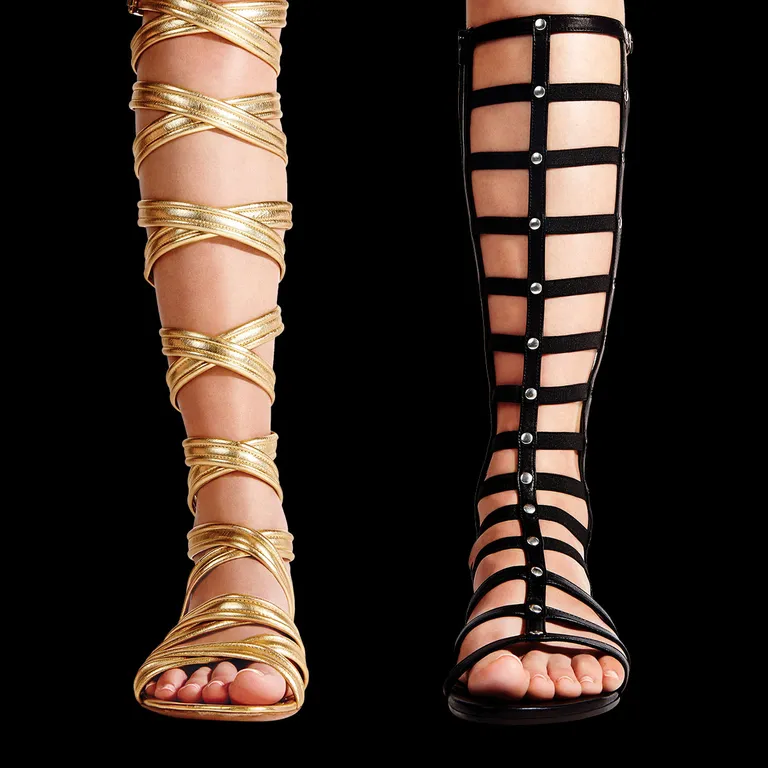 Why Do People Rely and Love Gladiator Sandals?
Another reason why people love gladiator sandals is as these are completely comfortable to wear. 
The footwear is designed with a simple design that is easy to wear and offers a secure fit. The footwear helps and supports your feet because of which you can go for a long walk or all-day wear.
As we already discussed that people wore such footwear as it looks great on plenty of outfits like shorts, skirts, and gowns. 
If you are fond of bohemian-style clothing then gladiator sandals will enhance your looks.
Also Read : Female Wolf Cut Ideas That Will Blow Your Mind
Style Guide on Gladiator Sandals
Gladiator sandals are one of the chosen and popular footwear by people across the globe, particularly in the summer months. If you are looking to incorporate such footwear into your wardrobe, then follow the below-given tips which will help you in styling:
Gladiator sandals come in different lengths, from ankle-length to knee-length. Try to choose a length that flatters your legs and works well with the outfit that you are choosing to wear.
Pair with shorts or skirts:
Gladiator sandals look great with shorts or skirts. You can choose a mini skirt for a more daring look or a maxi skirt for a more relaxed vibe.
Try to choose a pair of gladiator sandals that are not tight and fit comfortably, and securely.
Thus, we can conclude that gladiator sandals are a status symbol for a person who loves fashion and comfort. Whether you are looking for a pair to wear daily or for special occasions, there is sure to be a style that suits your individual taste and needs. So why not add a pair to your wardrobe today and experience the versatility and comfort that gladiator sandals will offer.
Also Read : Benefits Of Buying And Wearing Human Hair Wigs
25 Type Of Blouse Sleeve Designs And Patterns