When you buy a property, one of the most important aspects to look into is fencing it. A compound wall is a structure that divides an area into two distinct plots. Compound walls or boundary walls are not just there for security and privacy, but they also present an exterior face to a home. To state the obvious, a distinctive Compound Wall Design can add to the style quotient and set your home apart from those of your neighbours. Let us have a look at the basics of Compound Wall Design.
What are the Types of Compound Wall Design?
Masonry Compound Wall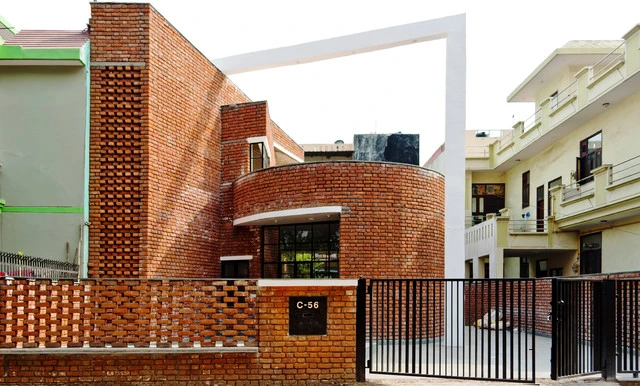 Masonry compound walls are mostly used for housing purposes and have a height of 5 to 6 feet.
Constructed using laterite stones, red clay bricks or fly ash bricks, steel, and cement mortar.
Construction starts from 2 feet below ground level.
This ensures that the wall gets proper anchorage.
The thickness is around 150 mm.
Protects houses against trespassers, dust, and noise.
Precast Compound Wall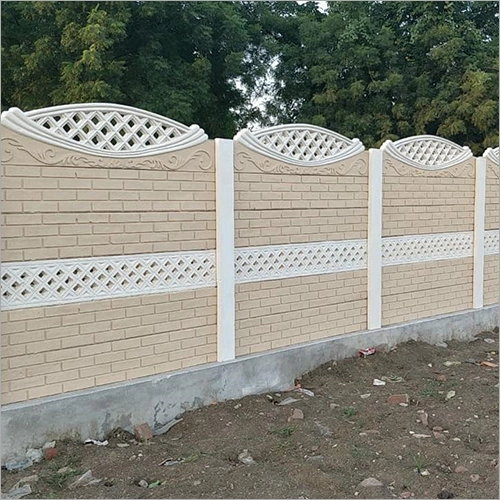 Constructed using a mix of steel and concrete.
Ideal residential Compound Wall Design.
Installation takes a short amount of time.
Cost efficient as are made in factories and installed on-site.
Also Read: What are the Best and most Effective Ways of Glass Cleaner for Shower Doors in 2023?
Cladding Compound Wall
Uses materials such as vitreous walls and marble.
Cladding materials are fixed over the masonry wall.
Usually done for high-class luxurious bungalows.
Gives an aesthetic appeal to the house.
This Compound Wall Design is in trend in metropolitan cities.
Security Compound Wall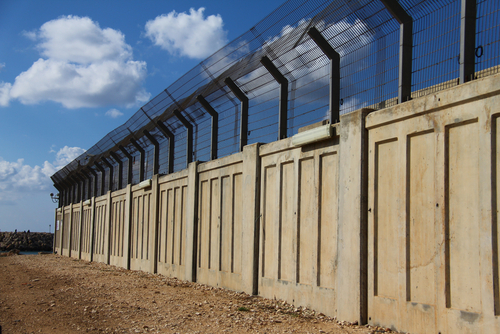 Usually constructed at military bases, cantonment areas, government offices, and police camps.
As the name suggests, this design is used where security is a high priority and hence modern housing societies are also taking advantage of this Compound Wall Design.
A masonry wall as high as 7 feet is constructed which discourages people from climbing it.
At the top of the wall, barbed wire or concertina coil fencing is done.
In some cases, the fences are also electrified.
Also Read: A Complete Knowledge of Fiddle Leaf Fig Plant – Its Benefits, Spiritual Meaning, and More
Ornamental Compound Wall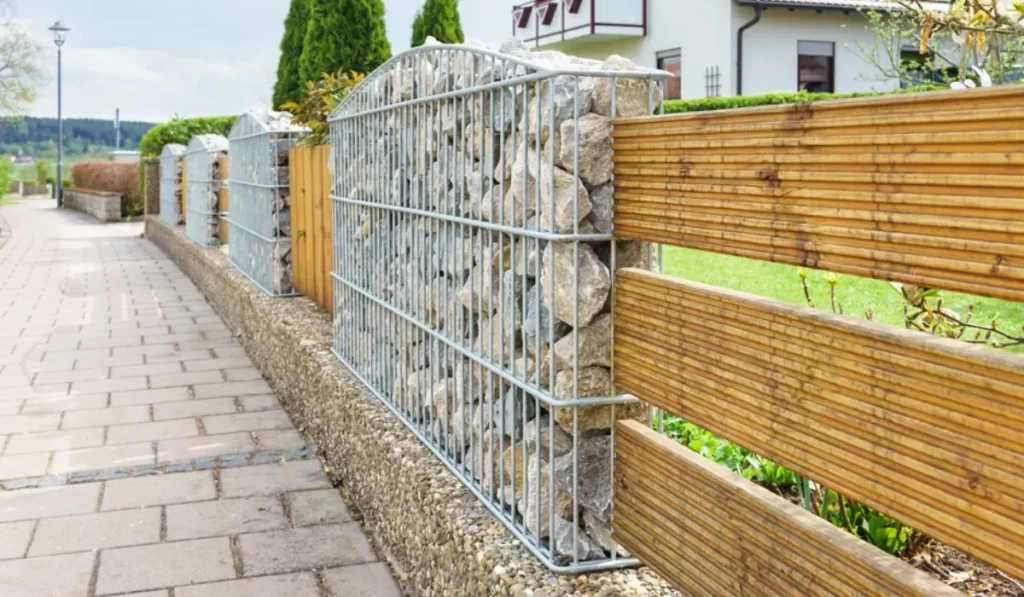 Equal emphasis on looks and security.
A combination of masonry compound walls and designer grills.
The cost depends on the type and design of the grill chosen by the owner.
What are the Types of Materials Used for Compound Wall Design?
Bricks
Still a preferred material for Compound Wall Design even after the availability of several other materials.
Can be laid in many different angles and bonding patterns.
Exposed bricks can be sealed with a weather-protective sealant to preserve them for years.
Adds a rustic charm to the wall design.
Stone Tiles
A very tactile and rustic material that comes in endless colors and textures.
Complements both modern and traditional design styles.
You can customize geometrically cut shapes or mosaic patterns.
If you want to go for a natural look with a sturdy treatment, stone tiles are the winner.
PVC Boards
Easy to create 3D patterns or weave on the Compound Wall Design.
Easy to install as come-in sheets that can be screwed to the wall base.
Provides a smooth surface finish which makes it easy to maintain.
Go for good quality PVC boards that are physically and chemically stable.
Cement Plaster
Wet cement plaster is carved to develop motifs, graphical patterns, figurines, and murals.
You can also go for readymade cement boards if you wish to create a design on-site.
Get a properly stabilized wall treatment done and you can keep the wall clean with simple water.
Wood Planks
Wooden Compound Wall Designs are the new fad in urban areas.
Treated wood planks are available in the market in several shades and grains.
Or you can use seasoned wood as a cladding to a simple masonry compound wall.
Look for good quality products which will enhance longevity with some polishing.
Metal
Sheets of metal can be cut into jail patterns according to your choice.
Readymade jalis are also available in the market if you are someone who wants to have a hassle-free installation.
Can be used as grills and slats also.
Both steel and iron are used for creating Wall compound Design.
Also Read: How to Grow, Care, and Benefits of Prayer Plant?
What are Some Tips to Keep in Mind for Your Compound Wall Design?
If you are someone who believes in Vaastu, make sure the southern and western parts of your compound wall should be higher than their northern and eastern counterpart.
This helps in blocking harsh sunrays and allows warm useful rays to penetrate your home.
Make sure there are no obstructions such as trees, drains, poles, or another wall in front of the compound wall.
You can opt for a decorative niche in your Compound Wall Design. The niches can be circular or rectangular and their looks can be enhanced using cement plaster boards and 3D patterns.
You can also add accent lighting to your wall to add warmth. Opting for soft lighting can add some drama to the design elements.
If you are a colorful person, use a three-tone color palette for your Compound Wall Design.
Use 60% of the primary colour, 30% of the second one, and 10% of the accent color.