Cleaning glass shower doors is a prominent way for keeping the complete washroom fresh and bacteria-free. You must have seen the accumulation of soap scum, hard water, mold, and grime on your bathroom glass shower door after a certain period of time. Thus, it recommends cleaning your glass shower doors after an appropriate time. In this article, we will guide you different effective glass cleaner for shower door products to make your washroom clean and spotless.
Thus, go through the below points which will guide different water-repelling treatments which are available in the form of sprays and sponges.
What is the Best Thing to Clean Shower Glass With?
If you are looking for an effective way to clean shower glass then follow the below steps.
Try to take a spray bottle and fill it with white vinegar which is easily available in the market.
This liquid of white vinegar can be used to saturate the glass and leave it at least for 10 minutes. In case, there is a significant and hard build-up then try to leave the liquid for a longer period of time.
Now, you need a sponge and baking soda. The process of scrubbing is simple. For scrubbing and cleaning the glass, you need to dip the sponge into baking soda. Then, try to scrub the dirty glass to make it clean and shiny.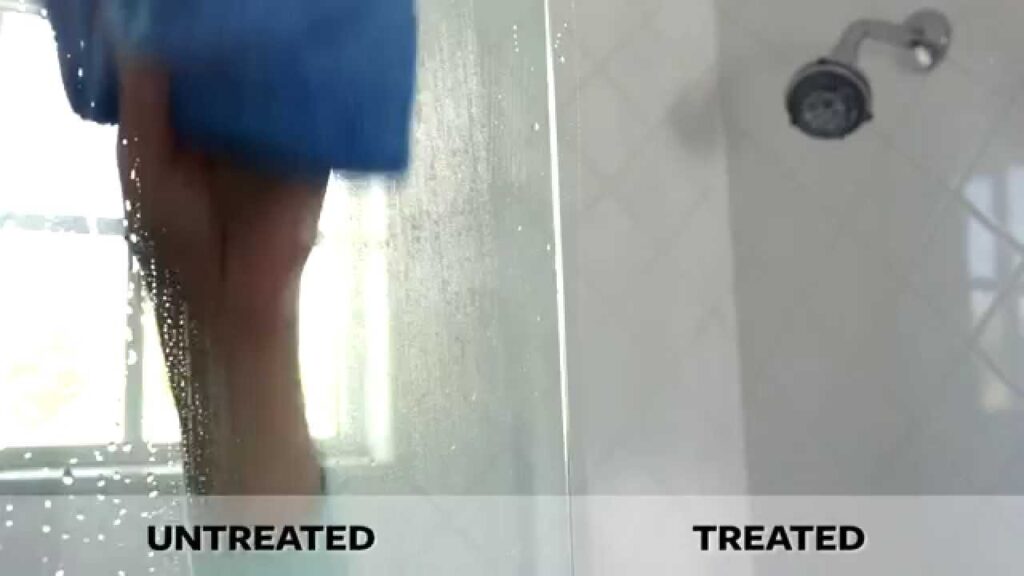 Also Read: Home Improvement News here on daily basis.
How do I Clean Cloudy Shower Glass?
Another method for cleaning the cloudy shower glass can be done by following the below steps.
Take a spray bottle and add two ingredients to make a mixture. You will need vinegar and Dawn dish soap.
Try to add 2 cups and 2 tablespoons of vinegar and dawn dish soap respectively.
After spraying the mixture on the shower glass, you need to wait for 15 minutes so that it will work to remove the stains from the glass.
After 15 minutes, you can start scrubbing the glass with the help of a good quality sponge.
At last, you can rinse the glass thoroughly.
Also Read: Helpful Guide in Adding Outdoor Lights to Your New Jersey Home
What removes Hard Water Stains from Glass Shower Doors?
White vinegar and baking soda are prominent household products that help us to clean hard water stains without any effort or trouble.
How do I keep my Shower Glass Spotless?
There are various proficient ways with which you can easily keep glass cleaner for shower doors. The following ways can help you to clean the shower doors for a longer period.
Once you have done with the shower work, you need to squeegee glass shower doors. Also, try to open the door for a certain period so that air will come out. For effective results, try to follow this step every day.
Try to clean your entire shower area with the help of a sponge or a foam material cleaning pad. This process should be followed on weekly basis. You will see a tremendous result in Glass Cleaner for Shower Doors.
Deep cleaning is a necessary to process that should be done on monthly basis. Try to scrub and clean your complete shower area so that each corner should be clean and shiny.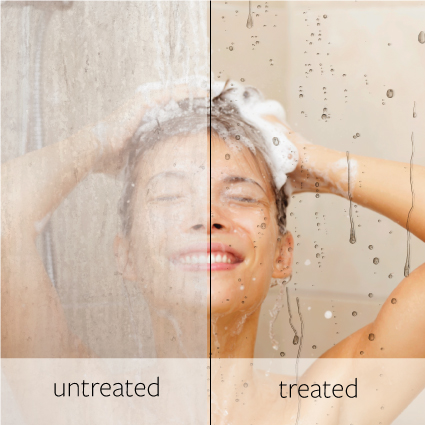 Also Read: Why Hiring A Door Replacement Company Can Save You Time, Money And Energy
Go through the Products Which can Help you Out with Glass Cleaner for Shower Doors
1. Rejuvenate No Scrub Soap Scum Remover
As per the user's feedback, this product is appropriate for cleaning shower doors. It does not consist of any scrub formula. If you are facing problems like soap scum and different types of build-up in your shower area, then this product is appropriate to use. It is one of the most powerful and versatile products available in the market and can be purchased via online medium. As per the user's feedback, this is one of the best available glass cleaners for shower doors in 2023.
2. Clorox Tilex Mold and Mildew Remover
If you have tough and hard stains on your shower doors then this is a valid product to use. The shower doors which consist of mold, mildew, and bacteria like Staph, Strep, and fungus can be easily removed with the help of this product. Clorox Tilex is easy and safe to use on different platforms like glass, grout, vinyl shower curtains, plastic, glazed, and ceramic.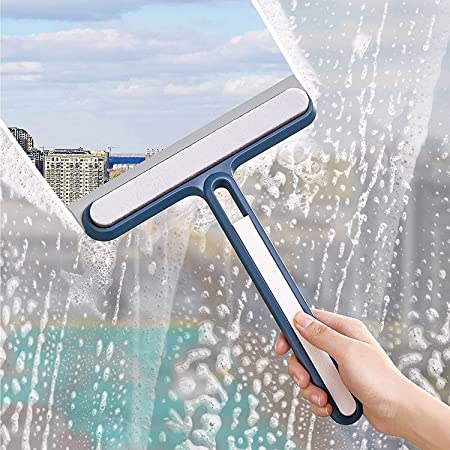 3. CLR Pro Multi-Purpose Restroom Cleaner
If you are residing in a hard water area then this is an effective glass cleaner for shower doors. Hard water cannot be avoided on glass shower doors in your washrooms. Thus, it is one of the most effective and recommended products to clean your shower doors in a small amount of time. CLR Pro can be used and is safe to apply on different surfaces like glass, ceramic, granite, and stainless steel.
4. Grove Co. Daily Shower Cleaner Concentrate
People who wish to use an effective and natural cleaner can go with this product. If you follow to clean your glass shower doors on a regular basis then this will help the area to prevent from occurrence of soap scum, and hard water builds. Grove Co. glass cleaner for shower doors is suitable for people who need to make areas free from soap scum without ringing and wiping the shower surfaces.
Also Read: How to Choose Bedroom Walls Color Combinations