What's GATE Exam? The Graduate Aptitude Test in Engineering (GATE) is a national level engineering entrance examination held by Indian Institutes of Technology every year. It's designed to be conducted simultaneously in multiple cities across India. The exam consists of objective-type questions, where the examinees have to answer a question or solve a problem to gain points.
How to prepare for GATE Exam?
To be successful on the GATE exam, you will need to prepare for it in advance. Here are a few tips to help you get started:
First, try to get plenty of rest. Youll need your energy levels at their peak to answer all of the questions on the test.
Second, make sure that you know the format of the GATE exam. The format is different from test to test, so making sure you know what to expect will help you focus and avoid confusion.
Finally, use practice tests to familiarize yourself with the format and content of the GATE exam. These tests will also help you learn how to answer the different types of questions that may be on the actual GATE exam.
Preparation Strategy for GATE Exam
Even if you think the level of the GATE exam 2022 was tougher than 2021, that does not mean you need to change your preparation strategy in any way. 
The basics of an excellent preparation strategy are always going to remain the same. You can use the following steps for your GATE 2023 exam preparation.
Avoid self-preparation. Chances of success are very less in this scenario.
Choose Online coaching. It is affordable and convenient. Find one that provides top-notch faculty and high-quality study material.

Make a study plan. Strategize your entire study schedule. Follow it religiously and avoid skipping tasks.
Revise every week. Attempt Mock Tests every week or at least two Mock Tests every month.
Analyze your performance. Check your progress. Choose an online platform that has the facility to provide an in-depth analysis of your tests.

Remember to eat and sleep on time. Take plenty of rest and avoid worrying. Just keep on doing the work.
Benefits of Clearing GATE Exam
. Higher Education with Scholarship / Assistantship
A good GATE score paves the way for admissions into premier institutions (IITs/IISc). A student can pursue the courses listed below and accelerate his/her educational journey with renowned institutions
2. Use of GATE Score for Employment (PSU Through GATE)
In the past, several Public Sector Undertakings (PSUs) have used the GATE score to shortlist candidates for employment. A few such organizations are :
Gas Authority of India Limited (GAIL),
Indian Oil Corporation Limited (IOCL)
National Thermal Power Corporation (NTPC)
Nuclear Power Corporation of India Limited (NPCIL)
Oil and Natural Gas Corporation (ONGC)
Power Grid Corporation of India (PGCIL)
Coal India Limited (CIL)
NHPC Limited
Airports Authority of India, and others!
3. Employment with BARC Through GATE
If a candidate is GATE qualified, then he/she becomes eligible for employment with BARC.
The popular recruitment of Scientific Officers in the Department of Atomic Energy (Group-A Post of Government of India) through the Bhabha Atomic Research Centre Training Schools is something to look forward to.
4. Employment with DRDO Through GATE
A valid GATE score is also required for Direct Recruitment of Scientist 'B' in DRDO
Candidates desirous of recruitment to the post of Scientist 'B' in the Defence Research & Development Organization should possess a valid GATE score for initiating their journey with the organization.
5. Fellowship Program in Management (FPM) is a PhD program in prestigious IIM's in India
A decent academic background in graduation, post-graduation, and an average score in qualifying tests such as GATE, CAT, GRE, and GMAT are among the selection criteria. It's a financial aid programme.
This programme gives you a wonderful chance to attend prominent IIMs even if your qualifying exam(GATE) score is poor.
6. National Institute Of Industrial Engineering (NITIE)
PGDIE (Post Graduate Diploma In Industrial Engineering)
PGDSM (Post Graduate Diploma in Sustainability Management)
7. State Level JOBS /State Electricity Boards
Previously, several state electricity boards had their own exams, but presently, many of them collaborate with IITs to recruit through GATE. West Bengal State Electricity Distribution Company Limited, Punjab State Power Corporation Limited (PSPCL), and Odisha Power Generation Corporation Limited are some of the state boards that recruit candidates using the GATE score.
What you need?
To be successful in the General Aptitude Test in Engineering (GATE), you'll need to prepare for the exam well. Here are some things that you'll need to get ready for the GATE.
First, you'll need to have a good understanding of the questions on the GATE. This means that you need to study the questions and understand how they're used in the exam. You can also use practice tests to help you prepare for the real exam.
Second, you'll need to be able to solve problems quickly. The GATE is a problem-solving test, so you'll need to be able to solve problems quickly and efficiently. You can practice solving problems by using online resources or by taking practice exams.
Finally, make sure that you have a good writing score on the Indian Certificate of Secondary Education (ICSE) or School Leaving Certificate (SLC) exams. The GATE is a written test, so make sure that your writing skills are good enough to succeed on the GATE.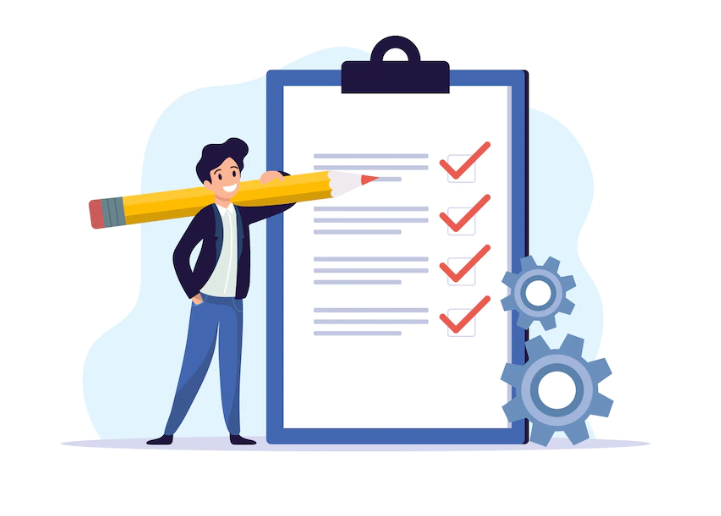 What the process will be like?
The General Aptitude Test in Engineering (GATE) is a prestigious engineering entrance exam in India. The process of preparing for GATE is not simple, but it can be done with a little preparation. Here are some tips on how to prepare for GATE:
First and foremost, you need to have good academic records. You should aim to score above the average percentile in your school or college exams. If you don't have good academic records, you will have a hard time getting into top colleges and universities and scoring well in GATE.
Next, you need to make sure that you are well-versed in the subject matter of engineering. You should study extensively for your college courses and take preparatory courses specifically designed for GATE.
Finally, practice is key. It isn't enough just to know the information; you also need to be able to apply it quickly and competently. That's why practice tests are so important – they help you improve your skills quickly.
Future of GATE
The Graduate Aptitude Test in Engineering (GATE) is one of the most important exams for engineering students. The exam is designed to assess a student's potential and prepare them for graduate school.
The future of GATE is uncertain, however. The current format of the exam is based on a paper test that was first introduced in 1991. It is not known if or when the paper test will be replaced by a more modern system. In the meantime, there are several ways to prepare for GATE.
One way to prepare for GATE is to study for the General Paper Exam (GPEx). This exam is used to help students understand the material covered in GATE. The GPEx can be taken before or after taking GATE, and it is available online or in print.
Another way to prepare for GATE is to take courses that cover material that is covered in GATE. These courses can be taken at a college or university, or they can be offered through a certification program.
Regardless of how you prepare for GATE, it is important to consult with an engineering advisor before taking the exam. An advisor can help you choose the best course of action, and he or
Conclusion
If you are preparing for the Graduate Admissions Test (GATE), there are a few things that you should take into account. First and foremost, make sure to study hard and practice regularly. Next, be sure to have all of your paperwork in order, including transcripts from all colleges and universities that you have attended. Finally, be ready to answer any questions that the admissions officers may ask. By following these tips, you will ensure that your application is as polished as possible and will give yourself the best chance of being admitted to the graduate school of your choice.