OpenSea NFT is the first and largest web3 marketplace for NFT and crypto collectibles. The marketplace has more than 2.4 million active users and the daily trading volume on the platform as of November 2022 was around $6.03 million. OpenSea is an American company founded by Alex Atallah and Devin Finzer in 2017. The organization is an online marketplace for NFT (Non-fungible token). OpenSea has its headquarters in New York City. Last year in January, the company was valued at $13.3 billion and was billed as the largest NFT marketplace. In this article, we will have a brief discussion about OpenSea NFT.
Key Points about OpenSea NFT
First and largest NFT platform that provides essential NFT services.
Users have full control and access to their cryptocurrency wallets.
Supports various NFT categories ranging from:
Art
Music
Collectibles
Virtual lands
Sports Assets
Domain names
Non-custodial platform hence traders do not live in fear of losing their assets in case of an open attack on OpenSea NFT.
Charges a transaction fee of 2.5% of the sale price.
Uses the Ethereum blockchain along with Polygon and Klatyn.
OpenSea earns 2.5% of the sales which takes place on their marketplace.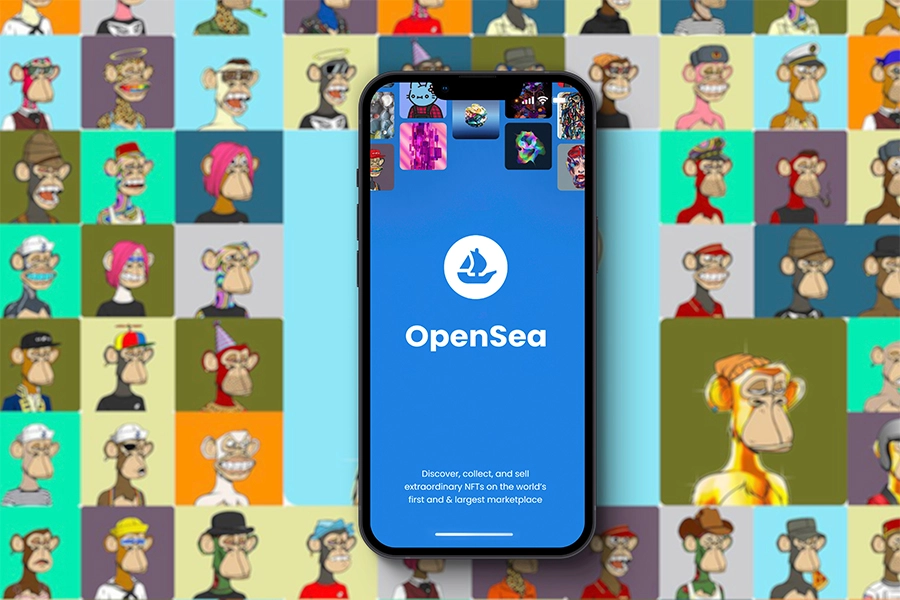 Also Read: Crypto NFT Giveaway: Your Gateway to Free NFTs
How OpenSea NFT Platform is Funded?
The company initially raised over $125 million through eight rounds of venture capital funding. OpenSea NFT is currently funded by 54 investors. The most recent investors are Kathryn Haun and Caotue.
Also Read: Deciding to Invest in NFTs? Rarity Tools are Your Savior
Unruggable NFTs: A Scam Proof Way to Invest in NFTs
How to Use OpenSea NFT Platform
Visit OpenSea.io and navigate to the "My Wallet" section.
You need to enter your private keys to connect to the platform.
Make sure you have Ethereum (ETH) in order to connect your wallet.
Once you connect to the OpenSea NFT platform, you can view all the NFTs you own on your account page.
Navigate to the "Explore" page and browse wide range of NFTs available on OpenSea NFT website.
You can either search for a particular NFT or explore collections by category.
You can filter the results by volume, category, time and blockchain tabs.
After selecting a collection, a new page opens which displays links to NFT's social media links.
The page also lists below information about the NFT collection:
Number of owners.
Floor price.
Best offer.
Total trading volume.
Number of items in the collection.
Creator name.
Navigate to the items section and you will have four filters.
Buy Now: Displays NFTs available for sale.
On Auction: Shows NFTs and their bids.
New: Shows newly listed NFTs.
Has Offers: Shows NFTs with latest offers.
How to Make Money on OpenSea NFT Platform?
Now that we know how to use OpenSea NFT, you might be wondering how you can make money on this platform. The website is basically an open marketplace. It resembles the stock market. You can earn by creating digital assets and then selling them in the marketplace.
A creator can earn up to 10% of the earnings each time a purchase of the NFT is made. In fact, in case of web3 marketplaces like OpenSea NFT, every time an NFT is transferred from one wallet to another the creator gets paid.
How much does an NFT cost on OpenSea NFT marketplace?
Creating an NFT is entirely free on OpenSea NFT platform. The company charges 2.5% of the sale price. Once you initialize your account to start a sale, the fees charged is between $70 to $300. Once OpenSea NFT has an access to the NFTs that you have created, a second fees of around $10 to 30$ is charged.
Is OpenSea NFT a good NFT to invest in?
Given the number of players in NFT market, one might wonder whether investing in OpenSea NFT is a good idea. Below are some of the advantages of investing in OpenSea NFT:
They cover almost 80% of the market, hence most supply and demand takes place through their marketplace.
They also have a mobile app, which is one step ahead of their competitors.
They have an extremely competitive commission rate.
They have "Gasless Minting" feature which enables the creator to pass the responsibility of paying network fees to the buyer.
User can transact in up to 150 different cryptocurrencies.
Now let's look at some drawbacks of using OpenSea NFT platform:
Their royalty fee is only 10% whereas Rarible offers up to 50% royalty fees to creators.
They had phishing attacks in the past and have issues with their stolen item policy.
Also Read: 5 Types of Content that will draw People to the Metaverse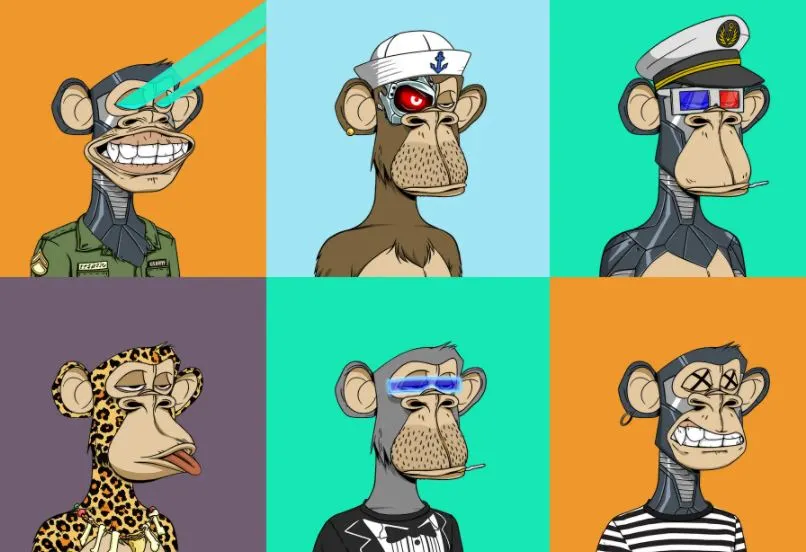 What are the Alternatives to OpenSea NFT platform?
Rarible
SuperRare
Nifty Gateway
Mintable
What is the Future of OpenSea NFT marketplace?
OpenSea NFT offers the largest channel for thousands of traders, creators and buyers to interact. As of late 2022, it remains the leading NFT marketplace leaving behind its competitors. The company is expected to retain a considerable share of the market in the future.