Home is a space where you enjoy and live your life in a safe and comfortable environment. This is the place where you are always welcomed with open arms. And one of the most important spaces in our homes is our bedroom. Our bedrooms are like a sanctuary for us where we can relax and unwind. This room allows us to be carefree and dwell in our own personal thoughts.
So, it is important to decorate our rooms with effective Bedroom Walls Color Combinations in a way that reflects our personality and lets us feel calm and soothed. And the most important part of decorating any room is deciding on the color combinations of its walls. In this article, we will take a deeper glance at the best color combinations for our bedroom walls and some tips and tricks to decide on the same.
We have made a list of the trending two-color combinations for Bedroom walls that you can choose from. But first, we need to understand the color category.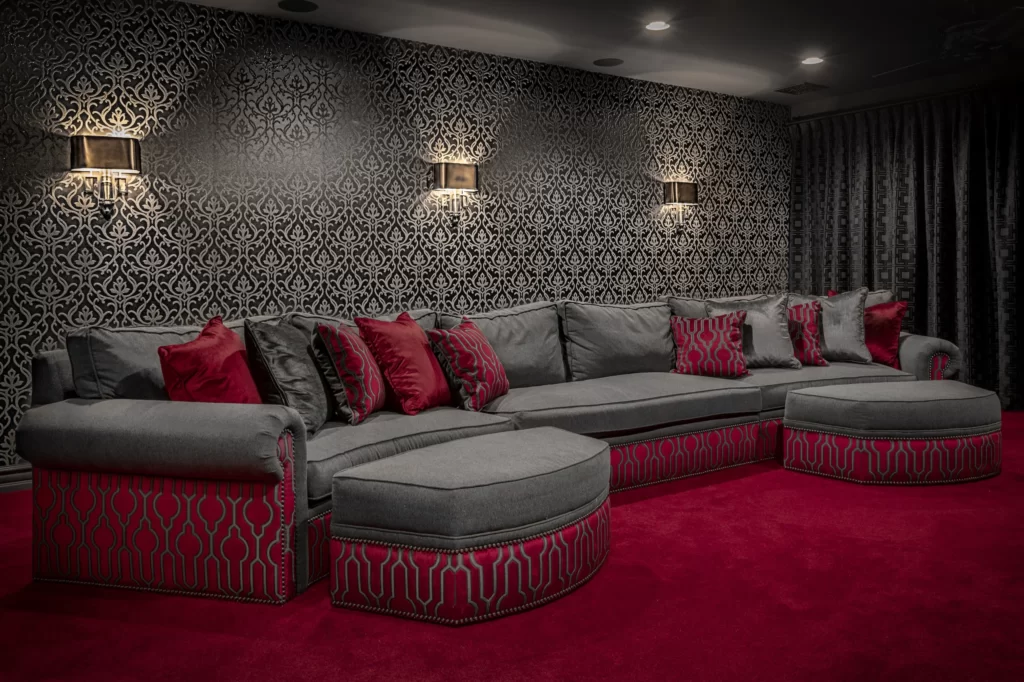 What is the Color Category for Good Bedroom Walls Color Combinations?
Learning about the color categories enables us to understand the color application process and how the colors affect our eyes and mind. The color palette is divided into two categories based on their impacts.
Cool Colors
Light green to purple shades on the color palatte.
Have a calming and soothing effect.
Can be used to expand small spaces.
Warm Colors
Red, orange, and yellow shades.
Energetic with a feeling of coziness.
Gives the illusion of heat.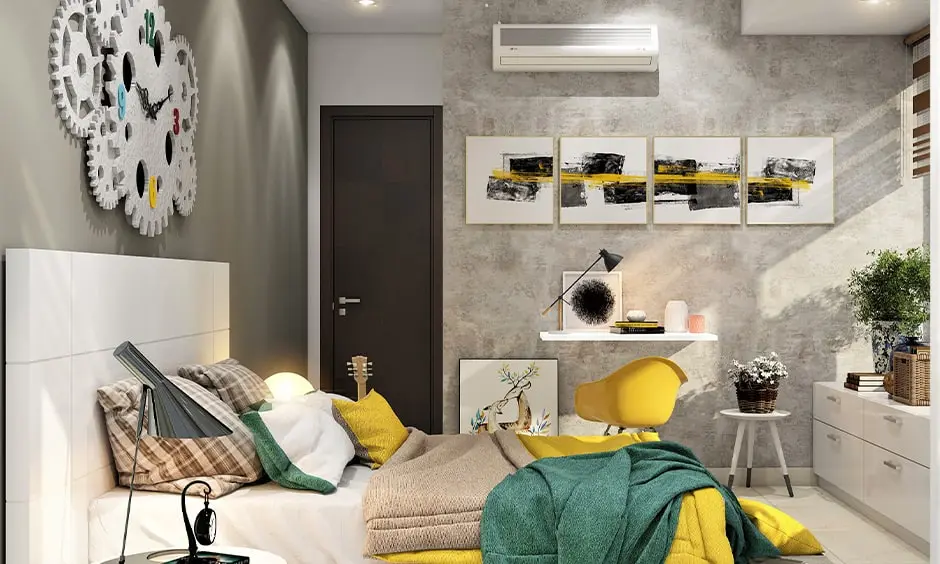 Related: What are the Best and most Effective Ways of Glass Cleaner for Shower Doors in 2023?
What are the Best Two-Color Combinations for Bedroom Walls?
Now, that we have got a basic understanding of the color palette and how colors affect our moods, let us look at some options and decide which will best suit our walls.
Light Blue and Radiant Yellow
Represent brightness and happiness and will enhance the good vibes around you.
Will make your Bedroom feel bigger.
Light Brown and Muted Green
This combination may not be eye-catching but gives your Bedroom a spacious look.
A subtle color combination that provides an earthy and natural feel to the Bedroom Walls Color Combinations.
Pink and Lime Green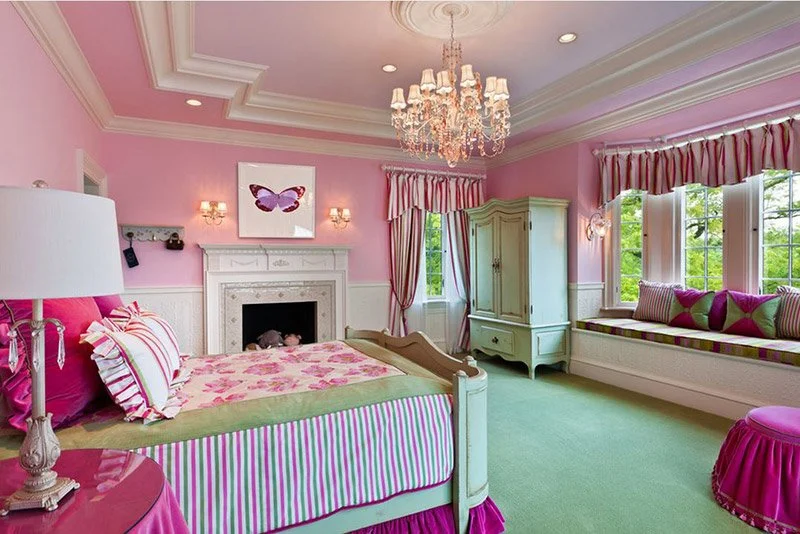 An unusual color combination that can add a sense of youthful energy in your bedroom.
Green hue embraces nature and the pink color feels soft.
A sure winner especially for children's rooms.
Peach and White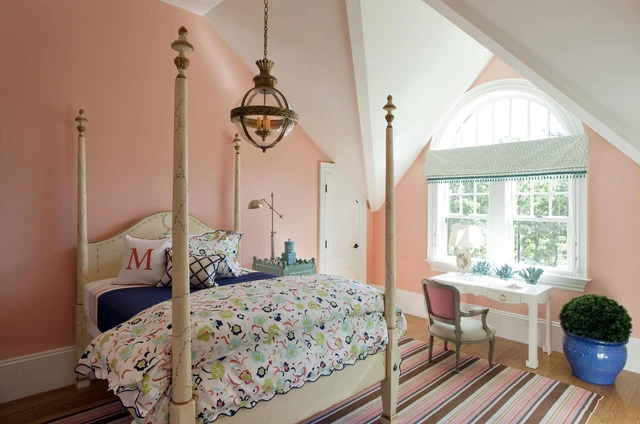 Peach provides comfort.
Pair it with white and you will get a bedroom that will feel warm and allows you to transition into dreams easily.
Burgundy and Beige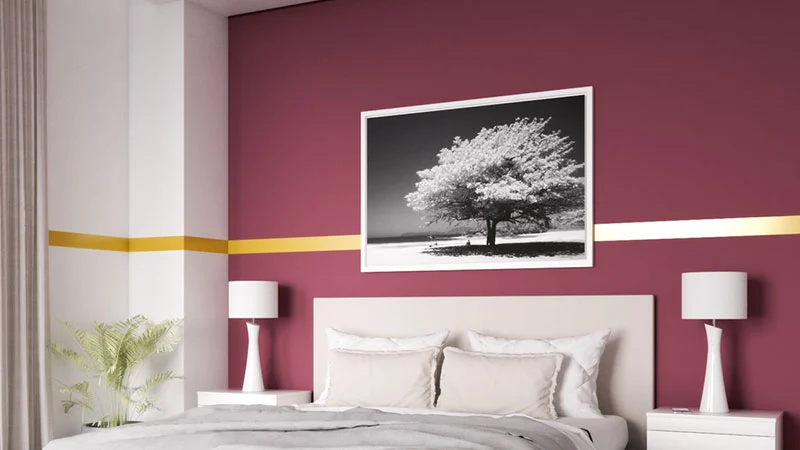 This is one color combination that can appear both warm and cool and creates a restful environment in any style of bedroom.
Bold shades of burgundy mixed with beige which is a neutral color makes your bedroom walls attractive and fascinating.
Brings out romance and glamour into your rooms.
Cream and Brown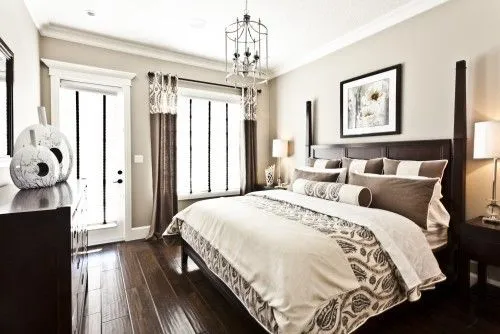 Cream paired with chocolate brown can look classy yet comforting.
The glimmer shade of this combination will heighten the aesthetics of your Bedroom Walls Color Combinations.
Indigo and White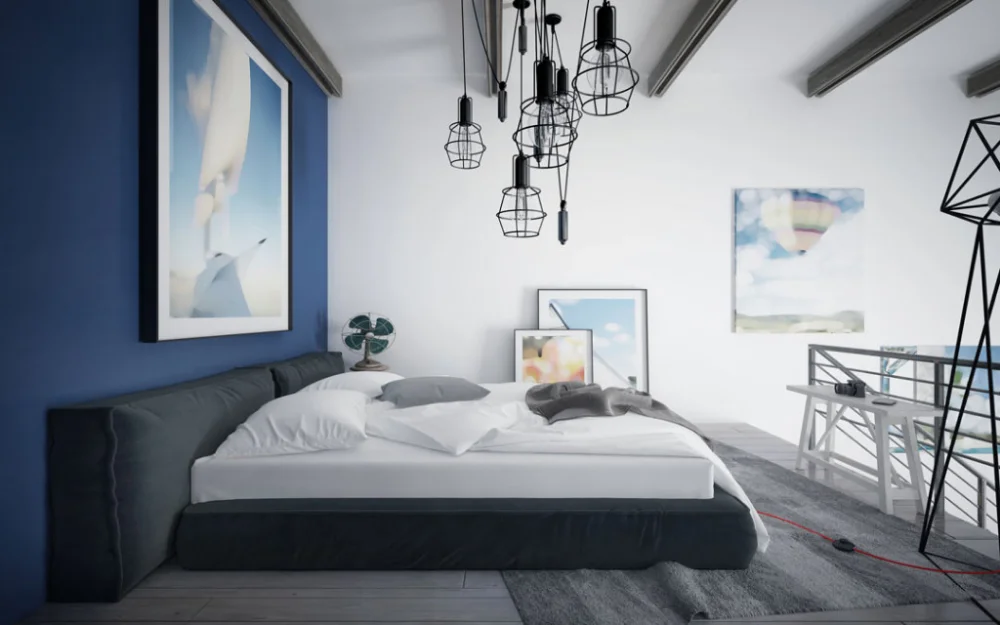 Indigo blue is warmer than blue.
Hence when paired with white, your bedroom walls will look sharp along with providing coziness.
An obvious choice for bedroom walls.
Mint green and white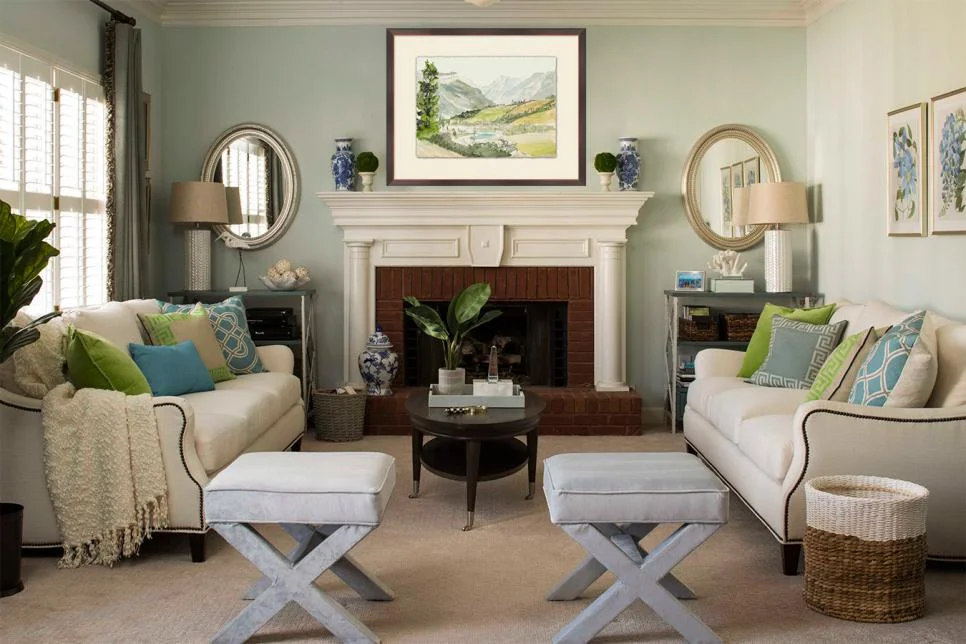 Coming back to your mint green and white painted bedroom walls will soothe you after a long and hard day at work.
Has a serene effect on its surrounding
Black and Brown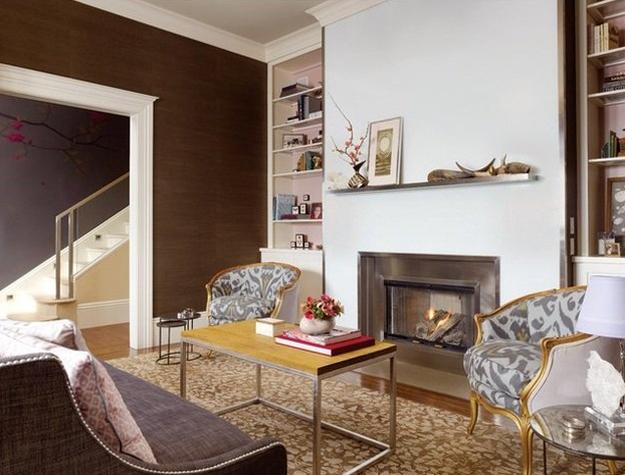 Seems like an unusual color combination, does not it? But hear us out.
Black is a timeless color that creates a sense of mystery.
Pair it with earthy shades of brown and you will have a chic and stylish bedroom of your dreams.
Red and Grey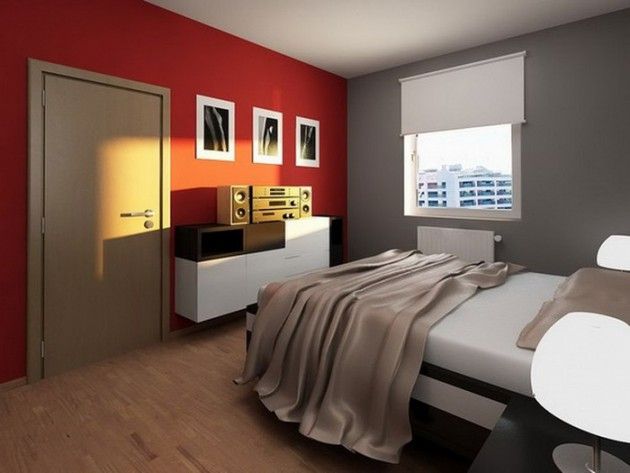 Red, the color of love, romance, and power.
Grey, a cool color with a hint of mystery.
Pair them together and you will be forever lost in the beautiful aesthetics of your bedroom walls.
So, these were the best two-color combination for your bedroom walls. However, you can also choose from a palette of Orange and White/Blue and Black/Green and Brown, and many others according to your taste.
Related: Meaning of Feng Shui – Its 5 Basic Principles and Authentic Tips
What are Some Tips to Keep in Mind while Choosing a Two-Color Combination for Bedroom Walls?
Choose colors that match and reflect your personality.
Be aware of the structure of your bedroom. Smaller bedrooms need cool colors to appear larger.
Keep an eye on the lighting (both artificial and natural) in your bedroom. Lighting can create a vast difference in how your room looks in a particular color combination.
Texture is one of the most important things to consider while choosing colors. Flat surfaces capture light while rough ones disperse light.
Adding patterns to your walls can incorporate some drama into your bedroom walls.
Also Read: A Complete Knowledge of Fiddle Leaf Fig Plant
What to do Next Now that You are Familiar with the Color Palette for your Bedroom Walls?
We hope this article will provide you with a good insight into how to design and decorate your bedroom according to your choice and the latest trends. So, grab your painting tools, and let your imagination run free and wild on your Bedroom Walls Color Combinations. Remember, it is your sanctuary so you are the one to decide on the ambience.
Also Read: How to Grow, Care, and Benefits of Prayer Plant?