People, who have accounts on Snapchat social media applications are eager to find an appropriate solution for "How to make Snapchat private?" Let us discuss the solution here. Snapchat users need to follow the guided steps to make their accounts private.
Who uses Snapchat and What does it stand for?
It is an application that can be downloaded on any smartphone. Once you download it successfully, install the same on your device. This application works with both Android as well as iOS operating systems and is used to share information like pictures, videos, and messages with another recipient. The transferred message will be available for a limited time period before being unreachable. Thus, it is one of the popular social media applications available on the internet.
Simple steps to follow and how to make Snapchat private
Do you know, the Snapchat application has many hidden settings which are not known by every individual? Such hidden settings can help in a better manner like the user can choose who can communicate them, who can receive the snaps, and who are able to watch their story.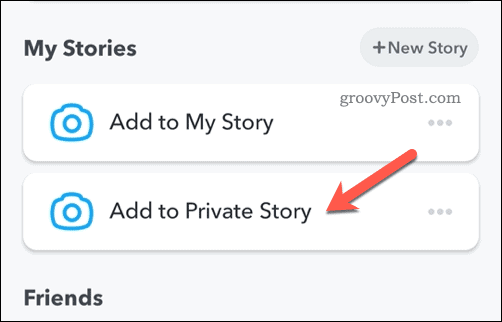 Steps for making a Private story in the Snapchat program
1. First, try to launch the Snapchat application from the App drawer.
2. Then, you need to swipe down at the camera screen.
3. Check the right corner of the screen, you will be able to see the Grear symbol. Try to click on it.
4. Then, scroll down slowly and click on the option given as "Contact Me."
5. Now, choose the option "My Friends."
6. After the completion of the above step, now move to your profile page and click on the Settings option.
7. The users can find the option in the "Who Can" tab.
8. Under the above option, you can choose who can view your story. It consists of three options, everyone, friends only, and custom. If you allow anyone to see your story then choose everyone and if you wish that only your friends can watch your story then click on the friends only option. If you have some close friends who can see your story then choose the custom option.
Reasons why users are looking for how to make Snapchat private
1. Unrelated people will not be able to see data
The users need to make their data private so that unrelated people will not be able to see their Snapchat stories. Therefore, users wish to keep their videos and photos private so that other individuals will not be able to see it publicly.
2. Nobody can misuse the data
When the user account's data is private and not public, it means only a known person will be able to see your posts. In this manner, nobody can misuse your personal data.
3. Easy to share the posts with known people
If you post the data publicly then anyone can comment on the same profile. While, if you lock your profile and keep your data private then the only known person will have access to read and post comments on the same. Thus, anyone can share the data on their account without any judgment.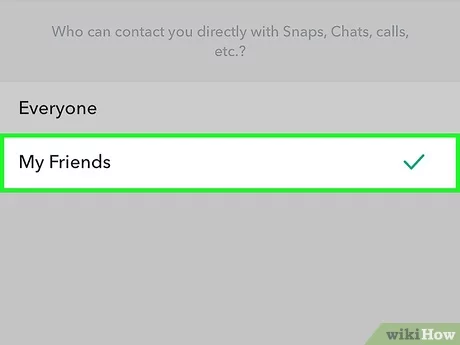 Recommendations – How to make Snapchat private
In this application, the story is available for 24 hours and after mentioned time the messages will get disappear. The Internet is a wide platform, where a small thing gets viral in a few seconds. This is the reason; users are considering Snapchat with privacy settings. Every day, people used to share their personal pictures, recordings, and videos over the world wide web. Therefore, we have tried to conclude some important points which will guide you to make your account safe and secure.
· Enable extra security feature with 2-factor authentication
One important way to enhance the security feature of your Snapchat account is by enabling 2-factor authentication. Whenever you need to log in, the application will send a confirmation code to your email id as well as your smartphone. Once you confirm the appropriate credentials and required code. This will proceed you to access your account on any of the systems or devices.
Process of enabling 2-factor authentication
Open the Snapchat application on your device and then click on the profile option. Now, click the settings option and choose the SMS verification option. Then follow the guidelines as instructed under "Snapchat security."
· Steps on how to make Snapchat private
As we know, the content shared over any social media application can be posted as privately or publicly. Thus, you can do the privacy settings so that only allowed persons can see your post and contact you with the help of a Snapchat app.

· Easy to block unknown users
Another solution how to make Snapchat private is by blocking random influencers or users who are trying to add you by any means. Snapchat users can check their profile photo and search for their snap code. Then, try to click on Add friends' option from where you can see the section named "Added Me." From here, you will get complete information about who has added you. In case, you do not know the visitor then there is an option to block, ignore or report the sent request.
Also Read : FACEBOOK'S MTOUCH – A LOOK AT WHAT COMES NEXT