Business Intelligence or BI consists of the technologies and strategies used to analyze data. BI is also used for the management of information which is related to business. It enables a company to reach its decision-making by using data to answer questions about the company's past and present. The term was coined in 1989.
On the other hand, Business Analytics or BA consists of the skills and technologies that help in investigating and exploring business performances in the past to drive business planning.
In this article, we will discuss the above two terms in detail. We will also explore Business Intelligence and Analytics Market Growth Prospects.
Business Intelligence Vs Business Analytics
Purpose
BI uses past data to understand what happened in a business, whereas BA is more focused on why a particular event happened so that further predictions can be made.
Usage
BI is focused on understanding business operations in to determine how past performances affected the KPIs (key performance indicators). BA determines why the processes affected the KPIs in such a manner and then plans accordingly for the future.
Tools
BA involves machine learning while BI involves less mathematically advanced tools.
The Future of Business Intelligence and Analytics
The global market size of Business Intelligence is expected to grow from USD 23.1 billion (2020) to USD 33.3 billion (2025). The CAGR (Compound Annual Growth Rate) is forecasted to be 7.6%. The factors on which this growth will depend are mentioned below:
There has been a growth in focus on digital transformation. It is the use of digital technologies to create or modify non-digital products, services, and operations.
There has been a considerable rise in investments in the Data Analytics sector.
Adoption of cloud services
Cloud computing services offer a major advantage over normal methods as they can be operated remotely and are quite flexible in nature.
The increase in global internet and mobile usage along with an increase in Augmented and Virtual reality has spurred the growth of data generation.
Dashboards of data visualization
The increasing need to take quick decisions along with the rise in cloud computing and the increased reliability on digital platforms has expanded the demand for dashboards of data visualization. This enables organizations to understand the collected data thoroughly.
Also Read: 10 Things to Consider When Starting a Food Truck Business
Key Market Players in the Business Intelligence and Analytics Market
The major vendors that deal in Business Intelligence and Analytics market around the world are listed below:
Salesforce
SAS
SAP
Oracle
Microsoft
IBM
Zoho
Teradata
AWS
There are several other organizations that function in the Business Intelligence and Analytics area.
Business Verticals Where Business Intelligence and Analytics can have High Growth
The following business verticals are expected to have high Business Intelligence and Analytics Market Growth Prospects:
BFSI vertical
Due to the sensitive nature of financial data and its coordination with various sectors such as stock exchanges, central banks, etc, the BFSI sector is touted to hold the largest market size. The reason is improvement in customer retention policies, change in marketing strategies, and development of new investment strategies.
Healthcare & Life Sciences
The highest CAGR is expected to be achieved by the Healthcare & Life sciences sector. With the growth of complex issues in this industry, the need for real-time and remote insights has increased.
HR
The growing need to manage the workforce has pushed companies to utilize Business Intelligence and Analytics in the Human Resources field. This technology helps HR managers to evaluate performance, and manage safety and learning along with taking care of retention and retirement plans. It also provides them with real-time insights into the cost, quality, and capability of the global workforce.
Also Read: Lowes Credit Card – Complete Guide– Its benefits, demerits, and how to apply!!
Effects of the Pandemic on Business Intelligence & Analytics Market Growth Prospects
The COVID-19 outbreak was a difficult period for all businesses globally. The pandemic affected the behavior of consumers as well. The complete shutdown of all physical business operations led to an increase in using digital technologies to sustain their operations. Professionals in the analytics and BI area have been approached by businesses to deal with new challenges in the post-pandemic world. The remote feature of Business Analytics and Intelligence technology has proved useful in a world that was in complete lockdown.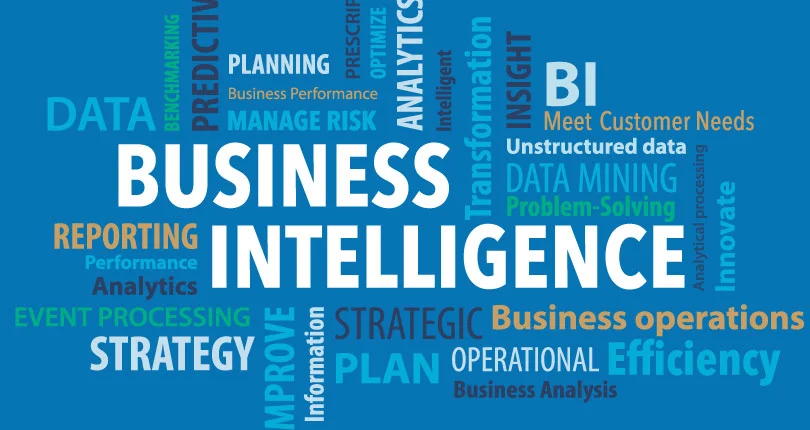 Challenges Faced by the Business Intelligence and Analytics Market Growth Prospects
While the benefits gained by adopting Business Intelligence and Analytics technology are quite lucrative, the initial investment is not pocket-friendly.
The cost of purchasing suitable BI software and its implementation along with training or hiring employees takes a toll on the organization's pockets.
Data integration is also a major challenge faced by organizations that deal in Business Intelligence and Analytics platform sales.
With the rise of cloud-based business solutions, cloud deployment faces security and integration challenges with on-premises data.
So, all in all, there is a high chance that there will be a rise in Business Intelligence and Analytics Market Growth Prospects. This technology is the next big thing across all business sectors globally.